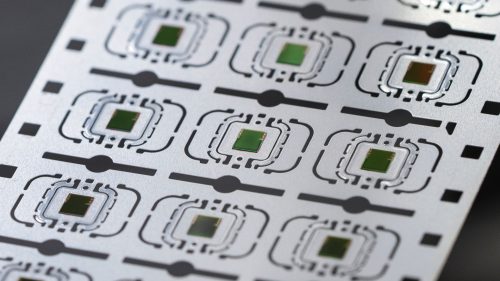 The Apex family of VivoKey products are built using a contactless secure element microchip. As the name implies, secure elements use "secure by design" principles. They are used in smart cards, passports, payment cards, and similar security products. Apex secure elements pass critical certifications like Common Criteria EAL 6+ required for government high security credentials.
Creating innovative products based on a secure contactless NFC enabled platform like Apex enables the transition of our digital identities as represented by cryptographic keys, digital wallets, security tokens, password databases, and authentication tools away from vulnerable platforms like phones and computers. Our products help ensure you retain control and ownership over your digital security and identity. Apex products include wearable solutions like bracelets and rings, as well as subdermal devices for the ultimate in frictionless digital identity and security management.
We've partnered with smart card service provider Fidesmo to handle secure application deployment to VivoKey Apex devices over NFC. To get started, install the Fidesmo app on your phone and scan your Apex. Check our our list of Apex apps below to see what we've published so far.
We have a growing collection of applications for Apex devices

Don't lock your OTP keys in your phone! Use any phone or even borrow one to conveniently and securely generate your 2FA TOTP security codes anytime, anywhere, with just a tap!

Install this app on your Apex to register as a Tesla keycard with one or more Tesla vehicles! Always have a backup key with you. Get in and drive with just a wave of your hand!

OpenPGP card 3.4 implementation supporting RSA up to 4096bit keys and ECC cryptography. Encrypt, decrypt, and sign emails, files, and data with confidence.

Install this app on your Apex to easily share data with any NFC enabled smartphone. You can share whatever you want – contact details, website links, and profile data!

Enable RFC4226 HMAC-SHA1 capabilities by installing our HMAC applet on your Apex. Instantly enable strong authentication with any application that supports HMAC OATH.
Go passwordless! Our FIDO U2F app for Apex is feature complete and ready for installation on your Apex! We also have a FIDO2  app for Webauthn currently in beta, and available for testing.

BIP32 Wallet is a VivoKey release of the keycard.tech smart card wallet. You can use this wallet with crypto services like status.im which have integrated the Keycard BIP32 wallet and API.

We are constantly working on new applications for Apex. Our sites are set on lofty goals like international passport data storage, portable medical records, certified eID apps, etc.