Configure your Spark to open websites, send SMS, prefill emails, make calls, and share multiple digital cards with just a tap!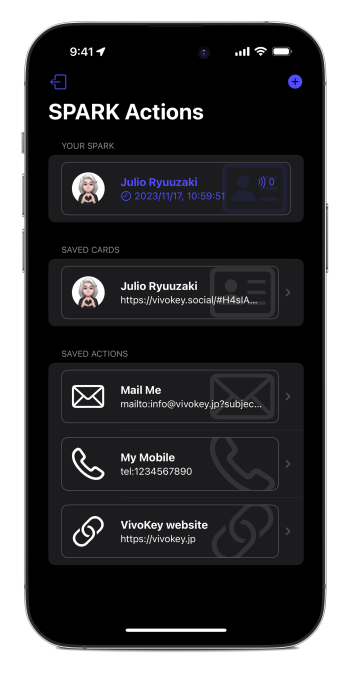 Actions are events that launch when someone scans your Spark with a tap of their NFC enabled phone. You can create actions that open a website, initiate a phone call, prepare a pre-filled SMS message, or create a new email with pre-populated recipients, subject line, and message body. More URI based actions will be supported in future releases.
Digital cards are customizable contact details pages that can also be imported directly into the address book or contacts app of the person you're sharing it with. Going to a business meeting? Set your Spark to share your business details. Going for drinks after? Just a couple taps and you're sharing your social media accounts instead. Create multiple cards for different occasions or social settings.